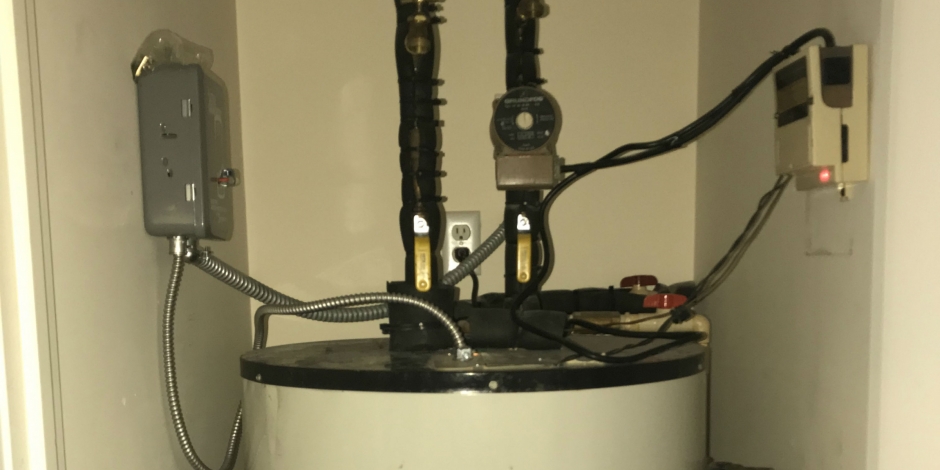 The Highest Performance Water Heating System just got a
major
advancement… SOLDEK®.
Did you know that nearly one million homeowners have chosen Solar Water Heating to reduce their energy consumption? 
Solar water heating makes use of the Sunshine State's namesake — the sun's rays — to heat the water you use in your home without any combustion or fossil fuel, all while using only a fraction of the electricity. SOLENERGY is an expert installer of industry leading solar hot water heating systems. SOLENERGY provides all the standard roof mounted solar water heating systems.  However we've taken the technology to a new level by harnessing the heat below your roofing materials to heat your water – the system is installed in the attic between the roof rafters, sight unseen!  Introducing SOLDEK®, a revolutionary under roof solar water heating system.
The Benefits of Solar Hot Water Heating
There are many reasons to switch to using renewable energy for all of your water heating needs, and the great state of Florida is the prime spot for solar water heating. The full list of benefits includes:
Reduced Energy Costs
The average Florida home spends an estimated $400 per year on hot water, and between $500 and $3,000 to heat a pool (depending on what kind of heating equipment used). With solar water heating from SOLENERGY, you can reduce the annual costs related to your hot water down by up to 80%!
Discreet Installation, Hidden from View
SOLDEK® solar water heating systems are installed underneath your roof, hidden from sight as to not affect the aesthetic of your home. And when SOLENERGY installs your SOLDEK® system, there will be no holes or drilling on your roof, further reducing the impact on the structure of your home.
An Increase in the Value of Your Home
The less energy your home requires to operate each day, the more valuable your home will be if you decide to put it on the market. A more energy efficient home is a more valuable home!
Reduced Carbon Footprint
Think globally, but act locally when you reduce the carbon footprint of your home. Solar water heating allows you to maintain the comforts of your home while showing a commitment to the environment. 
Little to No Maintenance Required
Since the SOLDEK® solar water heating system is installed under your roof, there is no debris to clean and no moving parts to maintain. SOLDEK® is as "set it and forget it" as you can get with solar water heating!
Solar Hot Water, Right Under Your Roof!
If you are looking to save on your water heating costs here in Lakeland, FL, look no further than SOLENERGY. Our certified technicians will install an efficient, low maintenance solar water heating system designed to meet your hot water heating needs, without drilling into your roof or threatening the curb appeal of your home. Or perhaps you are looking to further reduce your energy costs by installing solar panels — we do that too! Talk to our team today!
Enjoy a hot shower and a warm pool, without the high energy bills! Install a solar water heating system with SOLENERGY. Call us at 863.279.3000 or contact us today.
Keep your showers hot and your energy bills cool —
With solar hot water heating!