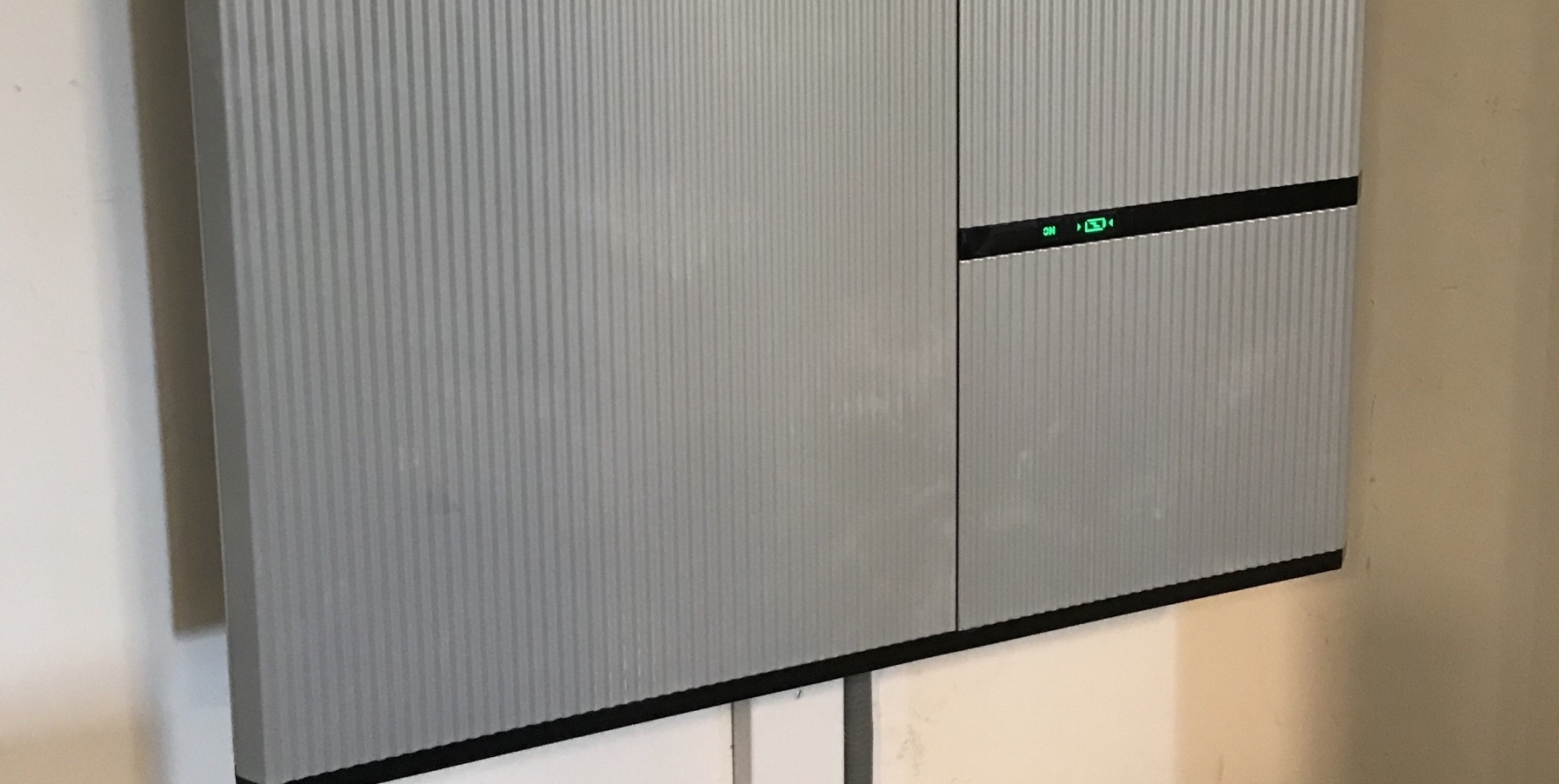 You probably already know about the power of solar energy for reducing your carbon footprint, environmental impact, and your energy bills. But here in the Sunshine State, harnessing the Florida sun gets even more powerful when you combine your solar installation with solar battery storage with the Lakeland experts at SOLENERGY!
A common misconception about solar energy is that having solar panels installed on your home will protect you from any unexpected power grid outages — but this is not the case. Unless you have a home battery backup system integrated with your solar photovoltaic (PV) system, you will lose power in an outage. Plus, with battery storage integrated into your SoleEnergy solar installation, you can store your own energy for use during peak demand times. This greatly reduces the peak demand costs you would pay through Lakeland Electric's Solar Demand Pricing.
Battery Storage: Energy Efficiency & Grid Independence
A traditional grid-tied solar PV system will still be connected to the power grid, for the times when the sun is down and the energy usage in your home is greater than the output of your solar panels (aka: night time). And when the grid goes down in a hurricane or tropical storm, safety regulations here in Florida (and just about everywhere else) require the power from your solar panels to be shut off as well. This is to protect any power utility technicians who may be working to repair powerlines and transformers. 
Battery storage solves this problem by taking any and all excess energy your solar PV system generates, and saving it for later use. This means even the energy you are using overnight is clean and green renewable solar energy. Plus, during a power outage, you will be able to keep your lights on, watch TV and charge your devices as you normally would. The benefits of combining a solar battery bank with your solar installation reach far and wide, such as:
Protection from unpredictable energy prices

True energy independence

Reduced carbon footprint

Keep your lights on during a power outage
Lakeland's Trusted Solar-Plus-Storage Contractor
SOLENERGY may be known for our innovative and "invisible" SOLDEK® solar water heating technology, helping Lakeland homeowners heat their pools and the water they use in their homes using the sunshine of the Sunshine State. But we are also a full-service solar contractor, designing and installing the best in solar PV systems in homes and businesses throughout and the rest of Polk County. If you are looking to eliminate your reliance on an unpredictable power grid and rising energy prices, contact SOLENERGY today.
Thinking of going solar here in Lakeland? Level up your solar installation with battery storage, installed by SOLENERGY. Call us at 863.279.3000 or contact us today.
Are you looking for complete energy independence?
Let's talk solar-plus-storage!