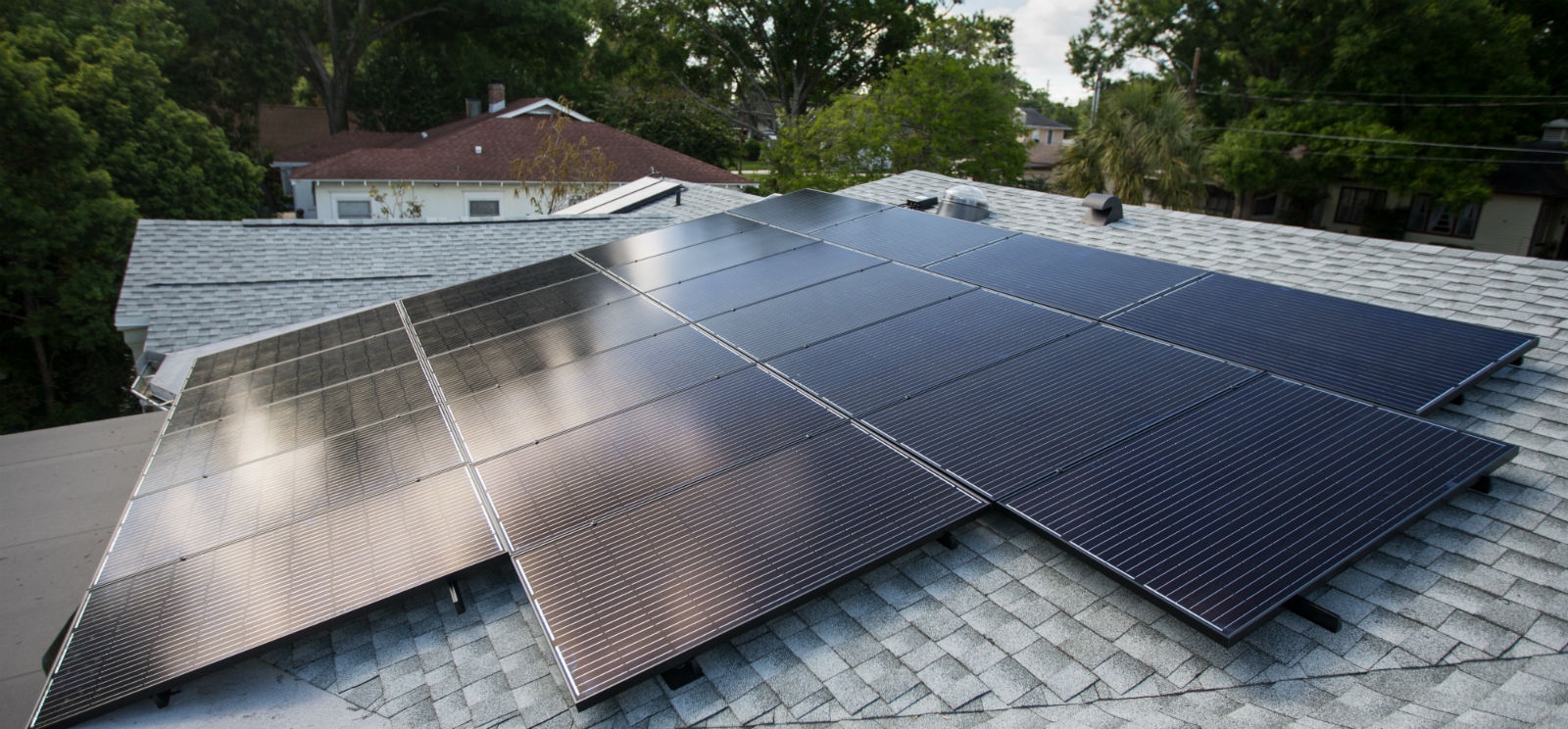 You let the Florida sunshine power your garden, your days at Lake Parker, and much more — so why not let it power your home, too? If you are looking to reduce your carbon footprint and pay much less on your energy bills here in the greater Lakeland, Bartow, Winter Haven and surrounding Polk County area, you've come to the right place at SOLENERGY!
SOLENERGY is the trusted solar contractor and solar electric installer for homeowners looking to take control of the electricity they use in their own homes. And if you've got questions about how solar energy can benefit your Lakeland area home, we've got answers.
Reduce Your Energy Bill Liability
If there is one thing we can predict about the future of energy prices, it is that they are going to rise. When you install a custom designed solar photovoltaic (PV) system with SOLENERGY, you can mitigate your risk of paying outrageous energy prices in the future. And as our local utility companies work to make solar energy even more beneficial through fair net metering programs, a solar PV system designed with your specific energy goals in mind can greatly reduce your monthly energy costs for decades to come. 
Solar Panel Installation as an Investment
The installation of solar panels on your Lakeland home isn't just an environmentally friendly, "green" thing to do — it's a home upgrade that provides a return on your investment. Solar PV systems installed by SOLENERGY are designed to last 25 years or more, and with an average payback period of 6 to 10 years, that is 15 to 19 years of energy savings that you can keep in your wallet! But the benefits don't stop there. Solar electricity for your home can also:
Increase the value of your home

Reduce your reliance on grid-supplied power

Reduce your carbon footprint

Reduce your federal taxes (if you hurry and install this year!)
Lakeland's Trusted Solar Contractor
As the energy efficiency experts throughout Lakeland, Bartow, Winter Haven, Haines City, Auburndale, and Lake Wales we can also pair your solar panel installation with battery backup storage for complete energy independence, and solar hot water heating and solar pool heating with our patented SOLDEK® "invisible" solar water heating technology. SOLENERGY is your one-stop shop for energy efficiency in your Lakeland area home, so if you are looking to put the plentiful Florida sunshine to work powering your home, cal SOLENERGY today!
Thinking of going solar here in Polk County? Harness the power of the Sunshine State with solar installation from SOLENERGY. Call us at 863.279.3000 or contact us today.
Ready to upgrade your home with solar panel installation?
SOLENERGY has got you covered.